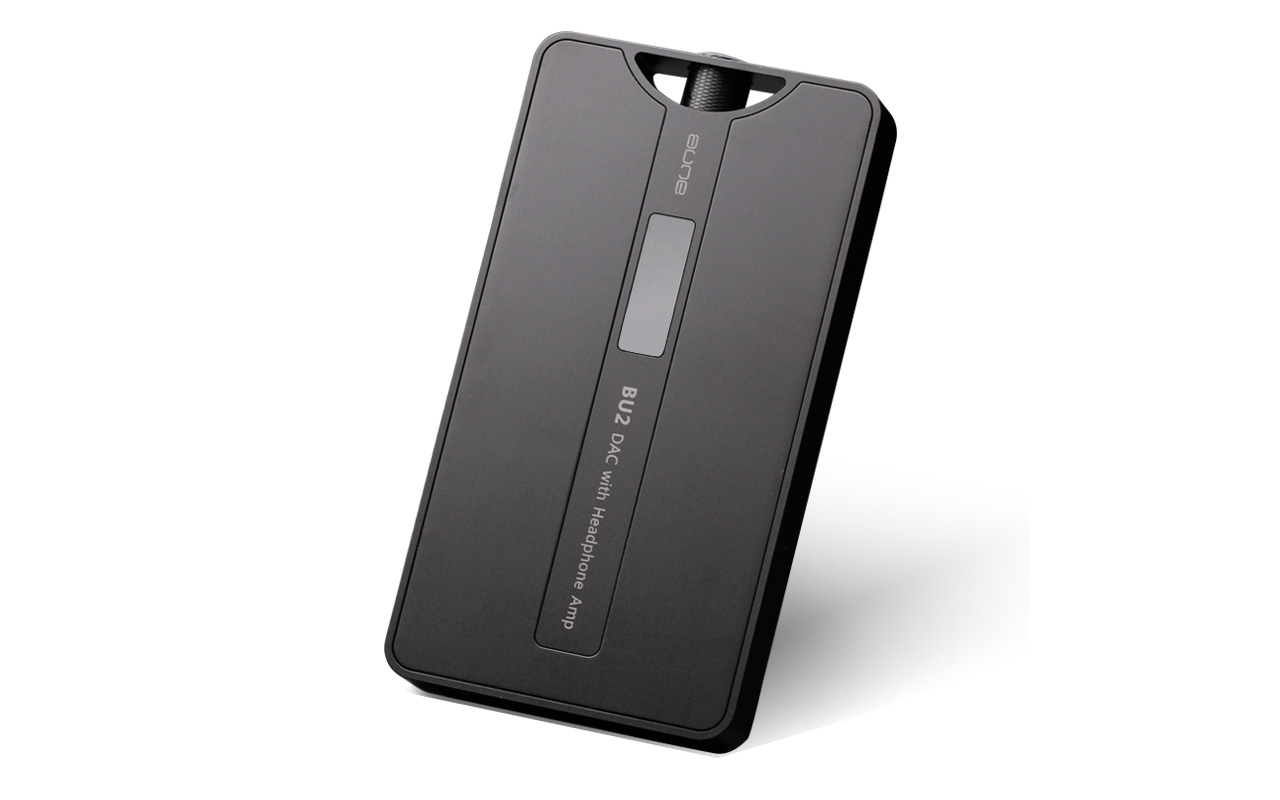 Aune BU2 DA-Converter Headphone-Amplifier Hi-Res LDAC Version
---
Hi-Res Audio DAC Headphone Amp
Dual DAC Chip
4 discrete Amplifier

LDAC AptX HD Bluetooth
Clock Synchronisation Technology
---
RRP EUR 329.00
EUR 299.00
*
Ready for shipping, delivery in 1-3 days
---


Aune BU2 Hi-Res DAC Kopfhörerverstärker
Mastertape Level Decoding - Balanced - Bluetooth
The BU2, as the new generation DAC this headphone amp of the Aune B series, adopts the single-to-dual positive-and-negative voltage power supply of the classic B1 headphone amp, the dual DAC chips and four amps in a compact body. The whole design is for sound
---
Want a "DAP" to Get HiFi? 
Your Phone Can Turn into One. An Excellent One.
Connect your smartphone to the BU2 via USB, and they suddenly become a mastertape-level music player. Stream your Apple Music/Kuke music libraries on your phone. Take the music scenes wherever you are.
---
Bluetooth Can Sound Good, Too.

The smartphone/pad/computer can be connected to the BU2 via Bluetooth. Plug in the earphones. Enjoy the music with ease. The high quality Bluetooth and the special tuning makes Bluetooth sound good, too.
---
Pair with Your Computer
The BU2 can also be connected to a PC/MacBook. The 32 bit/768k DSD512 mastertape-level decoding contributes to the vivid presentation on your computer.
---
Dual-DAC Chip, Four Independent Amps
Bring out Your Earphones' Potential

The BU2, with the low-ripple positive-and-negative pump power circuit of the classic B1, the dual ES9318 DAC chips in parallel and the four independent amps, make your earphones shine like they should.
---
Clock Synchronization Technology
More Naturalness

The BU2 adopts two low-jitter 45M/49M oscillators, which are synchronized with the two DAC chips by the USB chip, leading to the sound that is more natural and more refined.
---
One "Knob"
To Control Everything

The knob is also a button. All settings and controls are done here. Enjoy the simplicity.
---
R2R Volume Technology
Dark Background. Uncompressed Dynamic at Low Volume.

The BU2 innovatively adopts the dynamic volume control technology consist by electronic switches and the R2R ladder network. At low volume, the R2R controls the subtle volume with the precisely matched resistance. Better SNR. Uncompressed dynamic. Let the details stay.
---
Excellent Specifications
Vivid Reproduction

The elaborately designed BU2, after multiple rounds of optimization, head its noise reach as low as 3.16µV, and THD+N as low as 0.000145%. Excellent specifications is the basis of excellent sound.
---
Aesthetic Tuning

The tuning is based on real instrument sounds and music pieces referencing, leading to the signature that is natural and full of musicality.
---
---
---
---
Item reviews ()
---
---
Loading reviews...
Do you really want to delete?
There is no verification of the authenticity of the reviews - only reviews marked with "Verified purchase" are checked for authenticity.
---